FRONTLINE RELOCATION
Moving forward beyond your expectations
Frontline Relocations, has achieved considerable success at a rapid pace and is now counted amongst one of the top moving companies in the region, which is a proof of our commitment to our vision. With many years of experience in managing seamless global relocation packages for individuals and corporations all over the world, we certainly believe that excellence comes with being more than just a service provider. We're proud of giving our clients impeccable operational delivery – making their mobility activities more effective while keeping the costs low… A global solution with a personal touch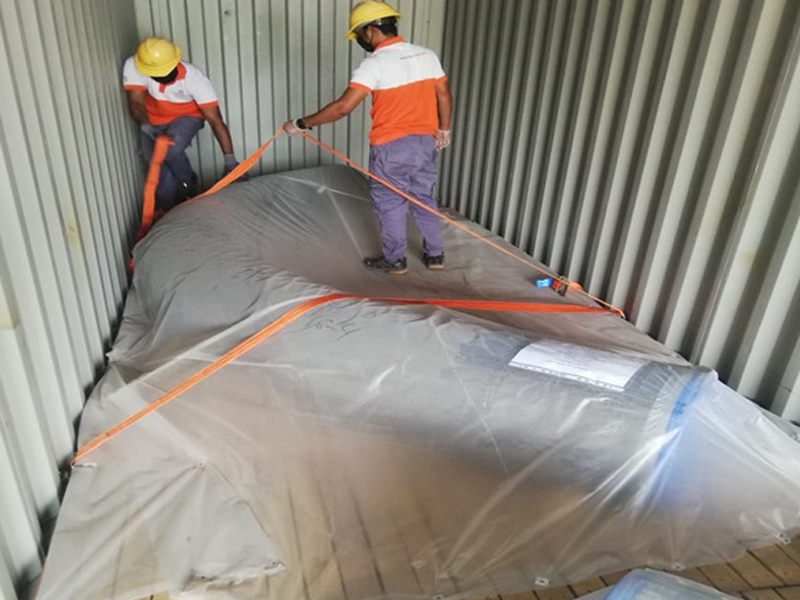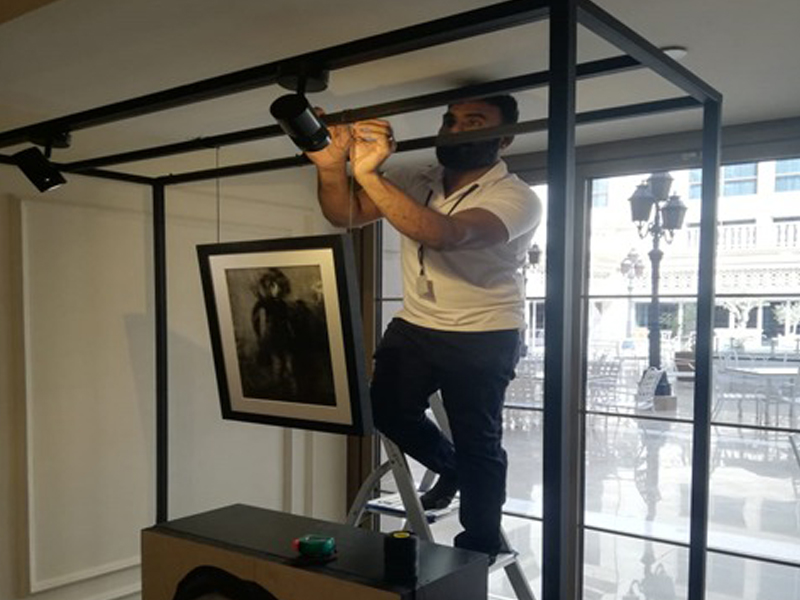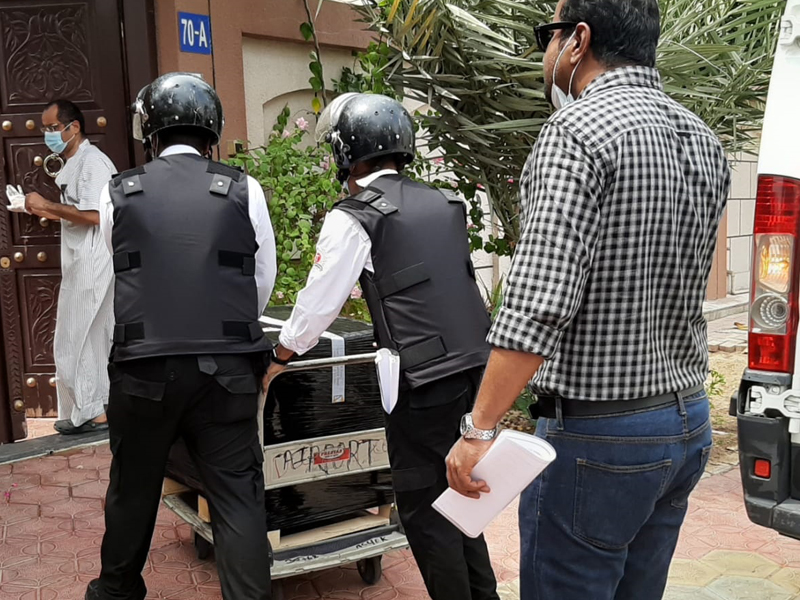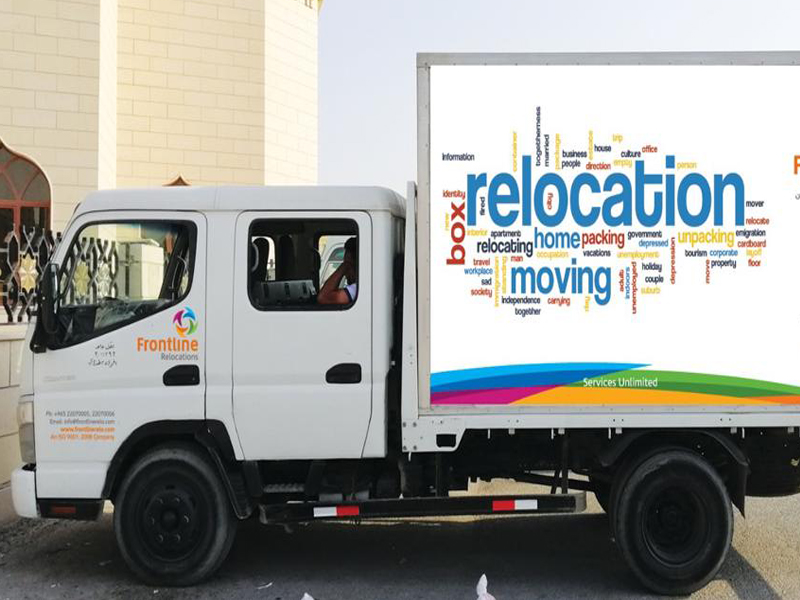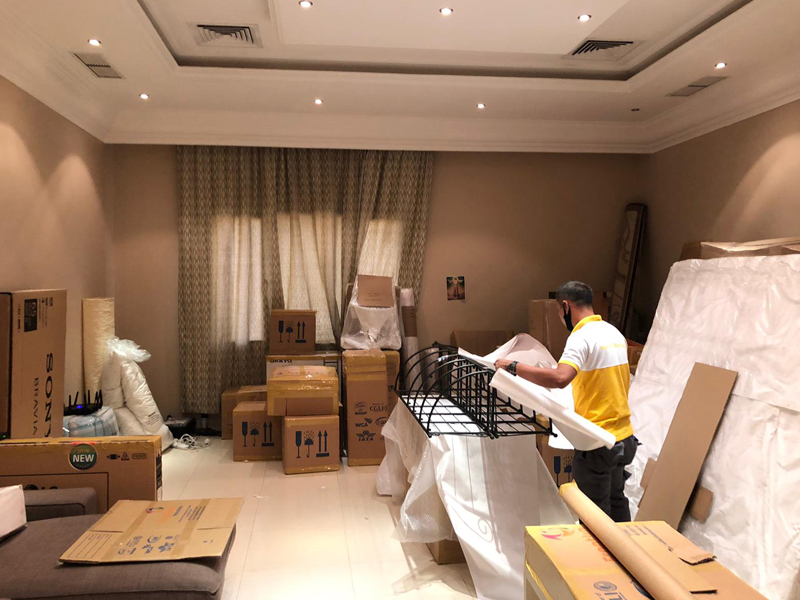 Household Goods Moving/ International Move
You have spent a lifetime collecting some of the most valuable items that have transformed a house into 'your home'. So it is no surprise that you want all of your household goods to be handled with love and care. If you are moving locally or overseas, we can offer a door-to-door service. Whether you are moving within U.A.E. or from U.A.E. to the Middle East or to the America's or to Europe, we can guide you every step of the way. Our relationships with major overseas agents and internationally recognized bodies throughout the world ensure our coverage really is global. We will assist with queries about documentation or customs. And our export wrapping service, where items are individually secured in specialist packaging, will ensure that your belongings are given the best possible protection during transit…. "We value your cargo…we care for your sentiments."
Moving next door can be as challenging as moving to another country, Frontline Relocations takes local moves seriously. The need for quality is just as high as for international removals, and moving next door is as demanding as moving to the next country. Frontline Relocations have the specialists and the right equipment to move your belongings to a new residence/apartment or to a new office with great care. Local moves can cover a wide range of very different needs. Frontline Relocations is your trusted moving company for successful office /business relocation in Dubai. To give you ideas where we can help you move:
To a new residence/office within your city.
Your heavy safe to another floor.
Furniture and office equipment (including dismantle and re-assembling) to a storage facility or another location.
Your precious Fine Arts & Antiques with utmost care.
Household Goods Moving/ International Move
In addition to offering relocation and moving services, Frontline Relocations crew has a track record for its professional installation of office, industrial and hospitality furniture. We collect your furniture from the supplier as required, unpack, assemble and install at your facility.
Fine Art & Antique Handling
Frontline Relocations offers a truly specialized and professional service for "fine art & antique" handling & transportation. With our meticulous planning, extra care and a team of skilled packers and supervisors specially trained in the packing and handling of works of art, we offer a premium quality service, totally built around your specific requirements. We offer quality and custom designed packing materials which include tailor-made wooden boxes, made by our in-house carpentry team.
Secure Storage – Short & Long Term
Frontline Relocations offers both long term and short-term storage facilities at 2 locations, Dubai and Jebel Ali. We have huge storage areas that are fully equipped and adhere to the international quality standards.
Fully secured premises with fire & smoke detectors.
Firefighting equipment and fire rated facility.
Burglar alarm system.
Round the clock security guards.
Storage of wooden lift vans and loose storage in company owned containers.
Precision weighing equipments.
Fully mechanized loading and storage equipments – pallet trucks, dollies etc.
Uninterrupted power supply.
Regular pest control through certified pest control company.
Building Wooden Box/Crates/Pallets
We are into the industrial packaging like building wooden box, crates and pallets. These packagings are available for your personal effects, household items, commercial shipments etc.
Industrial Packaging / Lashing
Our experienced team help to secure cargo with lashing materials and take care of goods to prevent damage during transit.
Comprehensive Insurance
Insurance is an important part of any household move. Frontline Relocation takes every precaution to make sure your possessions are safe and secure; it cannot be guaranteed that an unforeseen event beyond our control will never occur. For peace of mind, we highly recommend that you take a comprehensive transit insurance for your move and storage. Frontline Relocation has tied up with Global companies and underwriters to ensure that more than adequate protection is given to your shipment right from when it is being packed, to storage, in transit, till it is being delivered to your house in the new country.
Handyman & Cleaning
Frontline Relocations offer service through our third party service provider for all home maintenance requirements. Our main objective is to provide best-in-class services through our third party service provider who are professionally trained and experienced technicians that include AC, plumbing, and cleaning service.
Packaging Materials Supply
Frontline offers a full range of quality packing materials at a very competitive rate.
Our Services
Household Goods Moving ( Door to Door – Air, Sea & Land )
Fine Art & Antiques Handling
Pet Transportation
Home Search
Settling in Services
School Search & Educational Consult
Visa and Immigration Services
Departure Programs
Secure Storage – Short & Long-Term
Comprehensive Insurance
Local House/Office Moves
UAE
Email : haris@fllogistics.com
Phone : +971 434 06525, +971 434 00401
Kuwait
Email : chris@frontlinerelo.com
Phone : +965 22070005, 22070006
Bahrain
Email : biju@frontlinerelo.com
Phone : 00973 17601833
Email : marketing1@frontlinerelo.com
A division of frontline group
www.frontlinelogisticsgroup.com